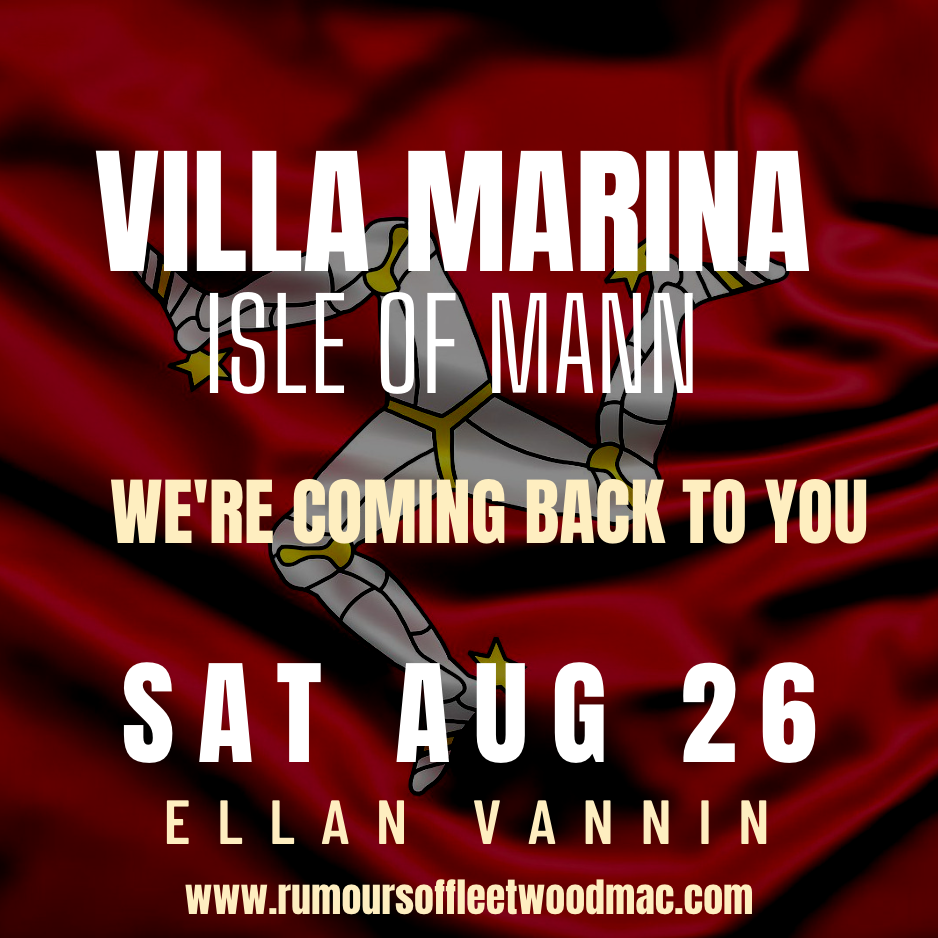 The Manx Breast Cancer Support Group are really pleased to be bringing Rumours of Fleetwood Mac back to the Island. All money raised stays on the Island and helps fund Specialist Equipment for the Manx Breast Unit.
Formed in 1999 with over 850 major concert events to date, the British Rock Tribute production "Rumours of Fleetwood Mac" has now performed to over 950,000 MAC fans across the world.
Rumours of Fleetwood Mac is now recognised globally as the ultimate Fleetwood Mac concert experience and is endorsed by founder Fleetwood Mac member Mick.
Supported by 3FM's Matt Fletcher and Sammy J - Saxophonist.